Profiles of RV-Based Businesses 
More and more RV full-timers are starting RV-based businesses.  If you're thinking about becoming an RV-based entrepreneur ( I call them entrebumneurs) and running a small business from an RV, you'll be in good company.  On this page you will find a few profiles of RV-based businesses and their owners.
If you are already an entrebumneur, please fill out the Profiles Of RV-based Businesses form (below) and tell us about your business.  If possible, please include a photo or two of you with your RV and a Photo showing you "at work".
I would like to see this page become the source of a directory where we can easily find RV-based businesses and support them.  By "support" I mean buy their products, use their services, and whenever appropriate, promote them with positive word-of-mouth advertising.
Here is a link with examples of RV-based shops.
Hard Goods:
Louvieve is an RV-based business owned by Lynne Lowe.  "All natural, handcrafted soaps, soaks, salts, scrubs."  I'm a regular customer...good stuff.

pollenArts:   These entrepreneurs, in an old Winnebago, make beautiful beeswax candles.  Their story with pics of their RV. 


reMiks Jewelry:   Michelle is on the road full time selling her "Nature inspired jewelry made from real flowers and butterfly wings!"  I like the coffee bean earrings.


Hippy Motors USA:   A family of full-timers, they make high quality decals for cars, RVs, bikes, and anything you can put a sticker on. 


Tripawds Jewelry:   Do you love a three legged dog?  Do you know someone who has a three legged dog?  If so, take a look at this shop.


Valentich Bags:   "Handcrafted bags made one at a time in the USA (in an RV), backed by a lifetime guarantee."


work. shop.  a mobile gallery  Nora's 1958 trailer makes for a very cool retail shop.  She has some very interesting jewelry.


Jonathan Artsy Silver:   Jonathan is a full time RVer who tows his jewelry studio behind his bus conversion RV.


Custom Pet Urns:   Handcrafted urns for pets.  The Sculpture Urns are art!  They can create any urn with braille and offer a 15% discount for Guide Dogs.  


Ginger Gypsy Crochet Handmade Gifts:   Turn your hobby into a business like this RV entrepreneur did.


Roaming Pint:   Great web site!  "Brian and Maria travel around in their RV to beer destinations across the USA."   They sell note books, T-shirts and other stuff.


E-book:  The Fine Art of Painting with Light  Ben Willmore is known for being a photoshop and photography guru.  And he's an RV full-timer.

Services: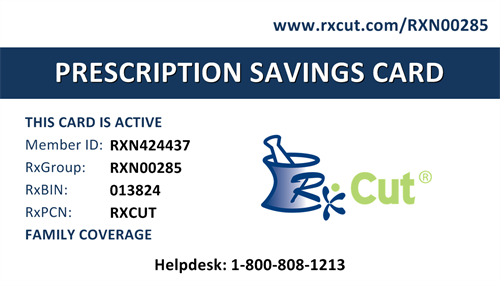 This is my (RV Beachbum) medical discount card RV-based business.  It's a great way to save money on prescription drugs.  And pet meds too.  The cards are FREE and there is no enrollment required.  Just go to the website and print out your card.  You can print as many as you want to hand out to family, friends, coworkers, church members, etc..  Give them to anyone who would like to save money on their prescriptions.  The website has a ton of other useful info as well.    Check it out.  You'll be impressed.  And it's FREE!
BTW, for you RVers  looking for an RV-based business idea, go to the website and click on the "Become An Agent" button for more info.  I think this is a great business to build out of an RV.  That's why I decided to do it!  Take a look for yourself.
Two Steps Beyond:   Cherie and Chris are well known and respected in entrebumneur circles.  Through their consulting firm they offer business technology consulting, personal coaching, content creation, and custom app development.  They also sell their own line of books and travel apps they've written.


Geeks On Tour:   Technology Training for Travelers.  "Full-timers since 2003, Chris and Jim have criss-crossed the U.S. teaching and helping folks with their computer needs."  Lots of good info here


Icon Photography School:   "The Icon Photography School is an online photography school where students from all over the world learn to become better photographers."


Tattoos and Other Fine Arts:   "Charon travels full time and lives on the road with her Best Beloved and a hairless sphinx cat Brundlefly.  A restored 1966 Airstream Overlander travel trailer serves as home, studio, and sanctuary for the entire family."


Karen Willmore Photography and Design:   The folks at Two Steps Beyond give her two thumbs up!


Vaike.com:   Tarot coaching over the phone.  "Tarot Coaching is a form of coaching that uses the tarot cards as a guide and means of reflection."

Tell Us About Your RV-Based Business
Many people would love to own an RV-based small business but haven't gotten there yet. You can inspire them. Tell us about your business...the good, bad and ugly. What products do you sell? What services do you provide? Let us help promote your business with positive word-of-mouth advertising. Join us and become a bum...an entrebumneur. (Note: Sense of humor required)
What Other Visitors Have Said
Click below to see contributions from other visitors to this page...