Are You Ready To Live The RV Lifestyle? Are You Ready To Be A Professional Beachbum?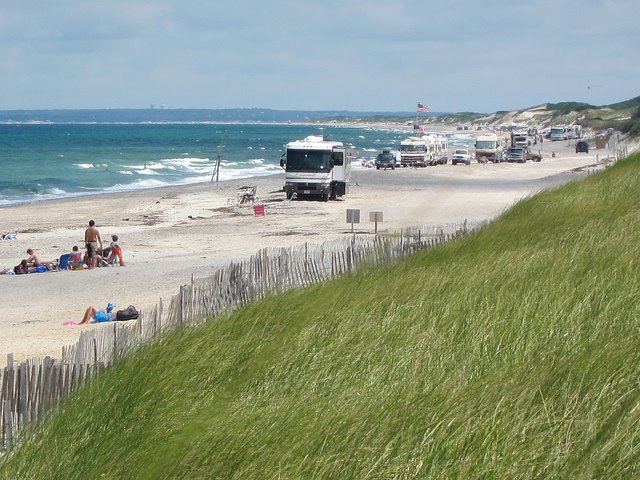 Think of this website as a How-To guide. The How To Escape The Rat Race, Live The RV Lifestyle, Build Your Own Small Business To Become Financially Independent, And Enjoy Life More, Guide. AKA, How to become an RV beachbum.
What if every day seemed like a weekend? Wouldn't it be great if you could live like a full-time beachbum except in the comfort of your own RV and with a good income from your own small business? X
Think about some of the best vacations or weekends you ever had. What if they never ended? You know, hanging out with friends on the beach, BBQs, RV camping and all the fun stuff you'd rather be doing than going back to work on Monday morning.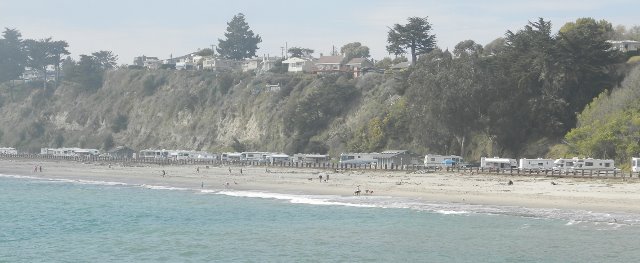 Can you see yourself on an extended road trip to visit all the best beaches in North America? Or maybe you'd like to play golf on the top 100 courses in the U.S. and Canada? How about an RV road trip to every National Park? Or maybe you'd like to visit every Major League baseball stadium and NFL football stadium?
Maybe you just want to de-stress your life a little and stop to smell the roses, as they say.
The RV full-timer lifestyle isn't for everyone. Owning and building a small business isn't for everyone. If you believe it's for you, you've come to the right place.
RV-Beachbum.com is a site created by and for people living, or wanting to live, the RV Lifestyle.
Our Mission:
v Share information on RV full-timing, RV friendly business and work opportunities.
v Help promote each others' businesses through positive word of mouth advertising.
v Brainstorm to help members solve business or RV lifestyle related problems.
v Take advantage of the tax benefits afforded to small business owners.
v Have fun and create lasting friendships among members through mutual support and planned social events and get-togethers.
The RV Beachbum Blog keeps you up to date with all additions and changes to the RV Beachbum.com Web site.
The about me page is just a little information about the guy who's behind RV Beachbum. The guy who aspires to be a bum and wants to see you become a bum too. An Rv Beachbum, that is.
There are several types of RV. Here we look at the pros and cons of each to help you choose what's best for you.
When buying an RV, to get the right one at a good price, it's important to ask the seller and yourself the right questions.
Using checklists can save you time, money, and aggravation.
Did you know that all over the country there is free RV camping at casinos. Many casinos throw in some good freebies as well.
You're an RV Full-timer. An RV Beachbum and you've found the perfect little beach town. A proper man cave might be just what you need.
Live the RV lifestyle in 5 simple steps. We each have our own unique tasks we must complete but it boils down to 5 basic steps
This RV lifestyle quiz will give the newbie or wannabe Rver an idea if they are ready to hit the road as a full-timer.
Sex in an RV. What every new RVer should know.
Work-camping is a great way to support yourself as you live the Rv full-timer lifestyle
Want to run a small business from your RV? Here are some RV friendly small business ideas.
Hand out, for free, RxCut discount cards to people. When they save money you make money. Simple, compact, and RV-friendly.
More and more RV full-timers are starting rv-based businesses. Here we profile a few RV entrepreneurs and their businesses.
You can make money with a website even if you know nothing about building websites or how income is created with a website.
You can get just about anything you want, without money, if you know how to barter.
Etsy is a great way to get into a small business of your own. You don't need money or business experience to get started.
More and more people are, especially RV full-timers, are earning money by selling at craft fairs and flea markets.
Consignment shops are a great, RV friendly, way to make money selling your unwanted stuff. You can even create a small business and run it out of a local shop.
MLM is a great place to start looking for your ideal, RV-friendly, small business opportunity.
MLM Walking My Talk is my attempt, in real time with regular updates, to build a profitable MLM business. To prove to you,and me,that it can done.
Beach camping! Is there anything better than camping on or right next to the beach? This map shows you where to go to be an RV beachbum.
Here is a handy tool to help us beach bums find RV parks close to the ocean and beaches.
Very few things fit better with the RV lifestyle than kayaking. Dollar for dollar you can't buy more fun. Here's what you need to know...
Treasure hunting with a metal detector is fun, healthy and potentially profitable. It fits great with the RV lifestyle.
Using affiliates are a great way to monetize your web site if you're planning to make money with it.
Contact us at RV Beachbum.com
If you're looking for information on RV travel or lifestyle, the RV Beachbum links and resources page is a great place to start.