RV Beachbum Affiliates 
If your plan is to make money with your web site, at some point, you will have to monetize it.   Whether it's just to help with the expense of maintaining the site or financing your RV lifestyle, one of the best ways is with affiliates.   I like affiliate programs, and have them on RV Beachbum , because they create a win-win-win situation.
It works like this, I put a link to a company, Sea eagle for example, on the web site.  When an RV beachbum visitor clicks on the link and buys a boat from Sea Eagle, they pay me a small commission.
It's good for the visitor because he found something he wanted and helped me out in the process.  Also, the visitor can be a little more confident he's getting a good product because it's already been tested and endorsed by me.   Every affiliate on RV Beachbum is a company which products and services I use personally and recommend to my family and friends.  
 It's good for me because I was able to provide useful info to the visitor and make a little money in exchange. 
It's good for the affiliate because they got a sale and a new customer they may otherwise have not gotten.
Sea Eagle makes a little less profit on the sale because they had to pay my commission.  But the benefits and potential future sales from the new customer makes up for the smaller profit margin.  The cost of going through RV Beachbum is the same as going directly to the company site.  The customer pays the same amount either way. 
Below you will find every RV Beachbum affiliate.  The banner ads or text links will take you to their web sites.  If you see a link on RV Beachbum, and it's not listed here, it's not an affiliate.
Below:   So you want to boondock in those picture-perfect spots but have no idea how to find them?  Here's how you find them.   Click on the link below.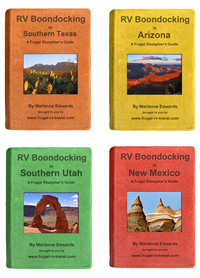 Click here to visit Frugal Shunpikers Guides to RV Boondocking.

Below:  If your plans include making money with a web site, you owe it to yourself to take a good look at SBI.  After watching this video I decided to give SBI a try.  Turned out to be a smart move.  It has worked out great for me.  


Below:  Sea Eagle makes a variety of top quality inflatable boats.  I enjoy kayaking with my SE370 every chance I get.  I love that it stores perfectly in my RV storage compartment. 

Below:  "Workampers are adventurous individuals, couples and families who have chosen a wonderful lifestyle that combines ANY kind of part-time or full-time work with RV camping. If you work as an employee, operate a business, or donate your time as a volunteer, AND you sleep in an RV (or on-site housing), you are a Workamper! Most Workampers are in their 50's and 60's, however there are many who are younger and many who are older. A little more than half of all Workampers work to supplement their retirement income, while the rest work to support a full-time, or near full-time, RV lifestyle. Most Workamper jobs are in the Outdoor Hospitality Industry (resorts, campgrounds, theme parks, state/national parks, etc.), but there are many very interesting jobs available in other areas as well. Part-time or full-time, short-term or long-term, there is something for everyone!"

Below:  Solavei is a great way to save on your phone bill.  Share it with others and you can eliminate your phone bill entirely.  Keep sharing and turn it into an RV-friendly business with virtually unlimited income potential.
Below:   The Dash Hemp store is located in Santa Cruz, California. I found their booth at a street fair a while back and instantly liked their stuff.  The style is perfect for us professional beach bums.  Hemp is eco friendly, requires less washing, sustainable, and more durable than cotton.  To learn more about the benefits of hemp and to check out their stuff, click here.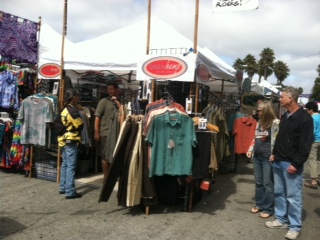 Below:   backpage.com Is a free online classifieds.  As soon as you set up an account you are automatically set up as an affiliate.  You don't have to share your affiliate link if you don't want to but the option is there.  I think this is a great feature and I'm sure you will start to see it more and more on other sites.

Below:  RVer Health Insurance.com can answer all your questions about getting health insurance while full-timing, Obama Care, and more.   They can provide you with the policy you need while full-timing and touring in your RV.